This article is definitely about how to shortlist a WordPress web designer but maybe it could be useful to start with why a company would want to choose a WordPress website as a content management system (CMS) for web design. WordPress has been around since 2003 and is one of the most popular content management systems used today, with over 455 million websites built on it. Several factors that could steer you towards WordPress are that it's easy to use, customizable, search engine friendly, secure, large community support and it's scalable! I could go on forever, but you get the idea. If you want to see a blog post about why you should choose WordPress over other website building software just let me know. So, let's say you have decided to move forward and hire a WordPress website designer… here are some things to keep in mind when scoping out a WordPress web design agency:

(1) Experience and Expertise
When looking for a WordPress web designer, one of the most important factors to consider is their experience and expertise. Look for a designer who has several years of experience designing custom WordPress websites. A designer with extensive experience will have a better understanding of the platform and will be able to create a WordPress site that is optimized for performance, user experience, and search engines. Additionally, you should look for a designer who specializes in WordPress web design. This means that they should be knowledgeable about the latest WordPress design trends, plugins, and customization options. Here at Reinhardt Designs we have 15+ years working with CMS and WordPress. We are ready to help with your web design project.
View Our WordPress Services

(2) WordPress Portfolio
Another important factor to consider when shortlisting a WordPress web designer is their WordPress site portfolio. Look for a designer who has a diverse portfolio of previous WordPress website designs. A designer's portfolio can give you an idea of their design style, the types of websites they have designed, and their ability to deliver high-quality work. Additionally, look for a designer who has worked on websites similar to yours in terms of industry, size, and functionality. This can help ensure that they have the skills and experience necessary to design a website that meets your specific needs.
View Our WordPress Portfolio

(3) Review and Testimonials
In addition to a designer's portfolio, it's also essential to read their reviews and testimonials. Look for a designer who has positive reviews from previous clients. Reviews can provide insight into a designer's communication skills, project management, web design talent and ability to meet deadlines. Additionally, you can ask the designer for references and contact previous clients to ask about their experience working with the designer.
View Our WordPress Reviews
(4) Communication
When working with a WordPress web designer, it's important to have good communication and collaboration as well as having clarity around the development timeline. Look for a designer who is responsive, communicates clearly, and is willing to collaborate with you throughout the design process. A good designer should be able to explain technical terms and design concepts in a way that is easy for you to understand. Additionally, a designer should be able to listen to your needs and incorporate your feedback into the design. Make sure you understand the process and ask to be kept in the loop during the entire web design phase. Think about having regular meetings with your designer, every 1-2 weeks usually works well.
(5) Price and Budget
Pricing is another important factor to consider when shortlisting a WordPress web designer. Look for a WordPress designer who offers transparent pricing and has a clear understanding of your budget. A designer should be able to provide you with a detailed quote that outlines the scope of work, timeline, and any additional costs. Additionally, it's important to be wary of designers who offer pricing that seems too good to be true, as this may be an indicator of poor quality work or hidden costs. When it comes to building a website for your business, it can be tempting to cut corners and save money by hiring a cheap website designer or using a website builder that promises quick and easy results. However, investing in a high-quality website is essential for the long-term success of your business. You want to make sure that you're online presence is professional, has a good user experience, is functional, includes search engine optimization (SEO), is secure and ultimately will have longevity and be a website you are proud of for years to come.
(6) Off the Shelf WordPress Theme or Custom?
If you want to work with a designer instead of a WordPress developer you are probably looking to use an off the shelf WordPress theme that will look beautiful, get the job done but not cost $12,000 plus. WordPress development can definitely be pricey and it really isn't necessary for most businesses. Most companies will have wild success with a pre-built WordPress theme. Your website designer can build out the website and add minimal customization (css and html, etc) as necessary and going this route will generally cost between $2000-$10,000 per website depending on number of pages, amount of content, functionality, etc. There are tons of amazing WordPress themes out there, take a look at Themeforest. Keep in mind that a A WordPress developer might be needed depending on the scope of your website design project, fyi. If you aren't sure reach out and we can help.

(7) Project Management
When working with a WordPress web designer, web design project management is crucial to ensuring that the project is completed on time and within budget. Look for a designer who has a clear process for managing projects and communicates regularly with you about the project's progress. Additionally, a designer should be able to set clear expectations and timelines for deliverables, as well as manage any issues that arise during the design process.
(8) SEO and Accessibility
When looking for WordPress website design services, it's important to ensure that the website is optimized for search engines and accessible to all users. Look for a web designer or wordPress developer who also offers SEO services and has a strong understanding of search engine optimization (SEO) and accessibility best practices. Will the web designer help with Google disavow of spammy links, website structure, internal linking, etc? Additionally, a designer should be able to provide recommendations for optimizing your website's content and structure for SEO and accessibility. A side note here, but definitely worth mentioning, is to ask about WordPress plugins. A WordPress plugin is a piece of software that can be added to a WordPress website to extend its functionality and add new features to your web design project. WordPress plugins are designed to be installed and integrated into a website without requiring any coding or development knowledge, making it easy for website owners to add new features and functionality to their website. It's great to use plugins when additional functionality is needed BUT you don't want to use so many that it weighs down your website page and takes too long to load. Ask how often your WordPress website design agency uses plugins and which ones they use.

(9) Will Your WordPress Web Design Company Set Up Google Analytics
What's not included in your quote often tells you a ton about the person or company you are about to do business with. Make sure your designer connects Google analytics to track your website visitors. Data is essential when building out your digital marketing plan. Google Analytics is a free web analytics tool provided by Google that allows you to track and analyze your website's traffic and user behavior. There are many reasons why your website designer should set up Google Analytics on your website. Here are some of the main benefits of using Google Analytics:
Understand Your Audience – Google Analytics provides valuable insights into your website's visitors, including where they are coming from, what pages they are visiting, how long they are staying on your site, and more. By understanding your audience, you can make informed decisions about how to improve your website and better meet the needs of your users.
Monitor Website Performance – Google Analytics allows you to track key metrics related to your website's performance, such as page views, bounce rates, and average session duration. By monitoring these metrics, you can identify issues with your website's performance and take steps to improve it.
Track Marketing Efforts – If you are running marketing campaigns to drive traffic to your website, Google Analytics can help you track the effectiveness of these efforts. By setting up conversion tracking, you can see which campaigns are driving the most traffic and conversions, and adjust your marketing strategy accordingly.
Improve User Experience – By analyzing user behavior on your website, you can identify areas that need improvement and take steps to provide a better user experience. For example, if you notice that visitors are spending a lot of time on a particular page but not taking any action, you may need to optimize that page's design or content to encourage engagement.
Identify Opportunities for Growth – Google Analytics can help you identify areas of your website that are performing well and areas that need improvement. By analyzing user behavior, you can identify opportunities for growth, such as creating new content or expanding your product offerings.
So, What Type Of Businesses Should Consider WordPress Web Design Services?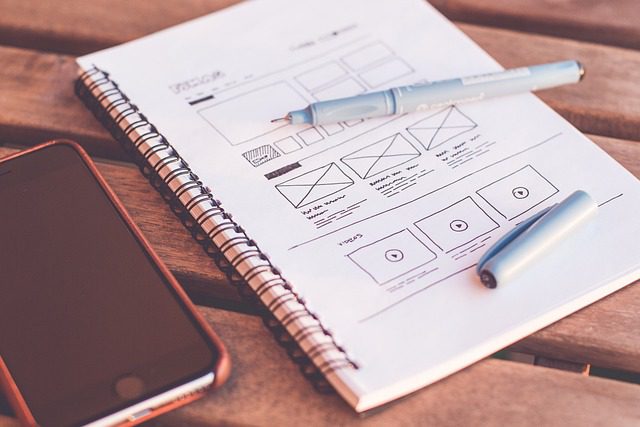 WordPress is a powerful and versatile platform that can be used to build websites for a wide range of businesses, from small startups to large corporations. Here are some types of businesses that can benefit from WordPress web design and development services:
Small Businesses – WordPress is an excellent option for small businesses that need a professional and affordable website. With its easy-to-use content management system, WordPress allows business owners to update their website content easily without the need for technical skills. As mentioned above, WordPress also offers a wide range of plugins and themes that can be used to add functionality and improve the website's appearance.
E-commerce Businesses – WordPress can be used to build e-commerce websites that offer a range of features, such as product pages, shopping carts, and payment gateways. With plugins like WooCommerce, WordPress can be transformed into a powerful e-commerce platform that allows businesses to sell products and services online.
Professional Services – WordPress is an excellent option for professional service businesses, such as law firms, accountants, and consultants. These businesses often require a professional-looking website that showcases their services and expertise. WordPress offers a wide range of templates and themes that can be customized to meet these needs.
Non-Profit Organizations – WordPress is a popular choice for non-profit organizations that need a website to showcase their work, attract donors and volunteers, and raise awareness of their cause. With its flexibility and low cost, WordPress is an ideal platform for non-profits that need to create a professional and engaging website without spending a lot of money.
Creative Industries – WordPress is a popular choice for businesses in creative industries, such as graphic design, photography, and art. These businesses often require a website that showcases their work in a visually appealing way. With its easy-to-use content management system, WordPress allows businesses to upload and organize their work easily.
Educational Institutions – WordPress is an excellent choice for educational institutions, such as schools, universities, and training centers. With its flexible content management system, WordPress allows institutions to create a website that showcases their programs and courses, provides information to students and parents, and facilitates communication between students and teachers.
Have questions about your next WordPress website project? Send us a note about your web design project.
Free Website project Quote
You might also be interested in: How to make your website ADA compliant.