Top 9 Tips to Build Your SEO Strategy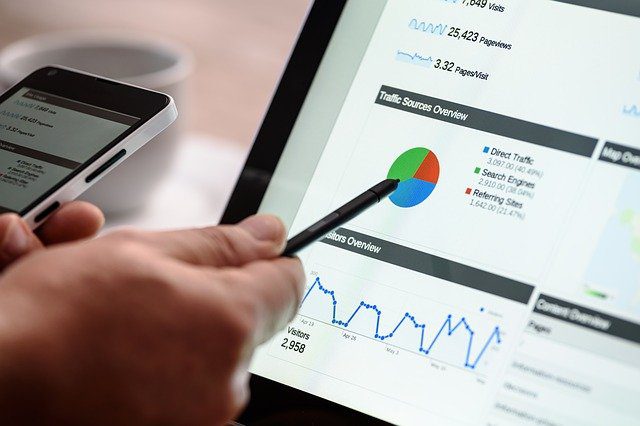 It is crucial to make sure your business has a robust online presence. One of the important steps for your digital marketing plan is to be aware of and use search engine optimization (SEO) best practices.
Reinhardt Designs is a Bay Area website design, internet marketing & SEO agency based in the Tampa Bay and San Francisco Bay Areas.
What is Search engine optimization (SEO)? SEO is the process of improving the quality and quantity of website traffic to a website or a web page from search engines. SEO targets unpaid traffic (known as "natural" or "organic" results) rather than direct traffic or paid traffic. Unpaid traffic may originate from different kinds of searches, including image search, video search, academic search, news search, and industry-specific vertical search engines. (credit to Wikipedia)

What is the difference between off-page and on-page SEO?
Off-page SEO (also known as off-site) refers to all of the activities that you and others do away from your website to raise the ranking of a page with search engines. This type of search engine optimization includes social media marketing (Facebook, Twitter, Linkedin, Instagram, etc), Google My Business pages, link building, media coverage, articles about your business, appearing on podcast, guest blogging on other websites, local citations, etc.
Building backlinks, though, is really at the heart of improving your off-site SEO.
On-page SEO (also known as on-site SEO) is the art of optimizing your website pages and posts to improve their search engine results ranking or SERP. You might also hear this called technical SEO. On-page search engine optimization is critical to make sure website pages, titles, tags, content and overall structure are optimized for your industry's niche target keywords.
This article will highlight top SEO strategies to improve your organic search engine performance and online reputation.
Link building – One of the most important digital marketing strategies is to increase the backlinks that point to you website. There are at least two great ways to generate real, quality backlinks from respectable sites. (1) Press Releases: the first is to do regular press releases. Once those releases are search engine optimized and have relevant links in the releases back to pages on your website, you can distribute them via an electronic wire service – list of press release companies here. Sites like Business Wire and PR Newswire will share your press release with all major (and minor) news outlets, all of which have website versions and post content like yours on a regular basis. This generates highly respected links back to your site, thus improving your offsite search engine optimization. Please note that you will need to set aside funds in your marketing budget to account for these costs BUT it is well worth it! (2) Guest Blogging: another way to create quality inbound links and improve offsite SEO is to guest blog. This requires you to reach out to blogs that your prospects are already reading. Not sure which these blogs are? Go to Google and type in "guest blogs" and your "industry". The result will be a number of blog links for your prospects. If you're going to leverage this tactic, be sure to always post only truly useful, truly compelling, truly unique content.
Keyword Research – Keywords are at the foundation of good website search engine optimization and improved search engine rankings. A successful online marketing strategy needs to include keyword research and implementation. If nobody is searching for what you're writing about, you won't get traffic from Google – no matter how hard you try. Research starts with thinking about how potential customers might be searching for your business or website. Use keyword research tools to expand on those ideas and find even more keywords. Some of the top keyword research tools include Moz Keyword Explorer, Semrush, Keyword Surfer, Wincher, Google Search Console.
Create Quality Content on a Consistent Basis – Content is the reason people visit your website and is the magnet that will keep them on your website. Make sure your content answers the why and how your can help a potential client. This can be called the value proposition. Be sure to use images, videos, infographics or other visual resources. It is possible to create high-quality content without having to resort to images or other resources but if something is clear is that the visual content has a greater impact on the user. It helps attract natural links, encourage sharing on social media and increase the time spent on the page. Write compelling page and blog post titles that will grab the readers attention. For example, instead of a title like "Improve Your SEO" this article is titled "Top 9 Tips to Build Your SEO Strategy". Be creative and have fun! The best SEO companies will tell you to enjoy your writing, speak honestly and in a natural language that people can understand and write about your industry niche as often as possible.
Reduce Your Website's Load Time. … run a free page speed test on website page speed tools like GTMetrix and Pingdom. A good way to improve your search engine optimization is to understand you website page speed load time. Google and other search engines will ding you if your website takes too long to load. And, of course, a potential client will leave your site quickly if they have to wait to long for your website to show.
Fix Broken Links – make sure you know when a link on your website is broken and fix it fast. A good WordPress plugin to use for this is Broken Link Checker.
Featured snippets – stand out in search engine results pages (SERP) by aiming for featured snippets. Featured snippets are what search engines use to display an answer to a query directly on the SERP, so a user doesn't need to visit another page to get the answer to their question. The image below answers the question "What is SEO".  You can see the question and answer without actually clicking on a page. create posts that answer specific questions your readers may have.
Update old pages if they don't perform well – If a post or page is a bit drab be sure to research related keywords to add to your content. Related keywords are useful for your digital marketing campaign because they further explain the content of the webpage. This way search engines can better understand, classify, and rank the page AND it helps explain your content better to the reader. Overall, your business SEO rankings will improve identify because variations of phrases that searchers may be using to find content related to a topic will improve your overall search rankings. Adding images, infographics, podcasts and videos with good text explanations will also aid in your search engine optimization results.
Create and update your Google My Business page – Google My Business is now known as Google Business Profile but it works the same way. Any good SEO consultant will point you to this free google service that can catapult your online presence. This free tool was created by Google to help business owners manage how they appear in Google search results and on Google Maps. You can claim your free local business listing on Google and add things like your contact information, business hours, photos, services, and much more. Google My Business link.
Run a Website Audit – this could have been listed in the #1 spot because often times a website audit should be the starting point for an effective digital marketing strategy. There are several good places to get started with a free website audit – HubSpot Website Grader, SEMrush.
Choosing a SEO company and/or SEO Consultant for your digital marketing services
When it comes to creating a search engine optimization roadmap it is important to know what you will get from SEO experts. Ask for samples of reports, free audit tools and client references when you are in the search phase for a good Bay Area SEO agency. Results matter but be cautious of companies that promise an exact % increase or 100% results guaranteed. Google and other search engines are finicky and best practices change frequently. Google is reported to change its search algorithm up to 500 times each year. While most of these updates are small, every once in a while, Google releases major updates. Find a company that stays on top of these algorithm changes, communicates well and provides monthly reports so you can see what improvements are being made.
Reinhardt Designs is a women-owned and operated boutique digital marketing agency based in the San Francisco Bay & Tampa Bay Areas. Our SEO experts can provide a powerful roadmap to take your business to the next level. Our SEO services are geared towards small businesses that are looking for one-to-one services your can trust. Let us help you create a digital marketing plan that works for your and your industry. Contact Reinhardt Designs today to get started.